Alliance2015 is a network of seven European relief organisations that aim to overcome hunger and poverty together.
The full membership of the alliance includes ACTED, Cesvi, Concern Worldwide, HELVETAS, Hivos and People in Need.
Within this intervention the following members are active:

ACTED has been working in Iraq since 2003,and continues to provide emergency assistance, playing a vital role in the Management of IDP camps in Ninewaand Dohuk Governorate, while supporting Iraqi populations returning to their areas of origin through Water, Sanitation and Hygiene, provision of Non-Food Items, Emergency shelter, Food Assistance, and Child Protection support. The reconstruction of war-damaged infrastructure, the access to services and strengthening of civil society actors as well as the support in rebuilding livelihood opportunities are at the core of ACTED's 2019 programming.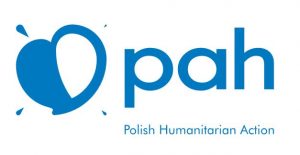 PAH was already active in Iraq in 2003-2007 then returned in December 2016, following the Mosul crisis. Initially, PAH Iraq response was focused on provision of emergency in kind assistance (food, hygiene and winterization kits) in Ninawa and Erbil Governorates, then expanded its operations into Duhok Governorate providing multipurpose cash assistance, alongside a local implementing partner, Mercy Hands who provide legal assistance and vocational trainings. In 2018, PAH has initiated its WASH program in Iraq with funding from the European Union MADAD trust fund.

People in Need (PIN) launched its first operations in Iraq in 2003,focusing primarily on post-conflict reconstruction, civil society support and good governance, which was complemented by providing immediate life-saving humanitarian aid during the Mosul offensive in 2016-17. PIN currently implements projects focusing on the provision of psychosocial support and improved access to quality education, WASH rehabilitation, or income generation and livelihood recovery through vocational trainings or cash for work modality across Ninewa, Salah Al-Din and Kirkuk governorates.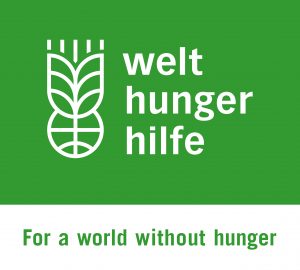 In 2014, WHH started its operations in Iraq by distributing food parcels and providing winterisation assistance in Dohuk governorate and Erbil, then continuing to support (internally) displaced people, returnees and host communities in Ninewa governorate and around Mosul. Having moved to a more comprehensive approach WHH currently focus on rehabilitation of infrastructures through Cash for Work (CfW) activities but also focus on strengthening agricultural and rural development in the region in order to promote the ability of vulnerable families to gain a sustainable income.